Young Eco Filmmakers Competition
Young Eco Filmmakers Competition
Are you a young passionate filmmaker who cares deeply about the environment and forest protection?
Then join us now!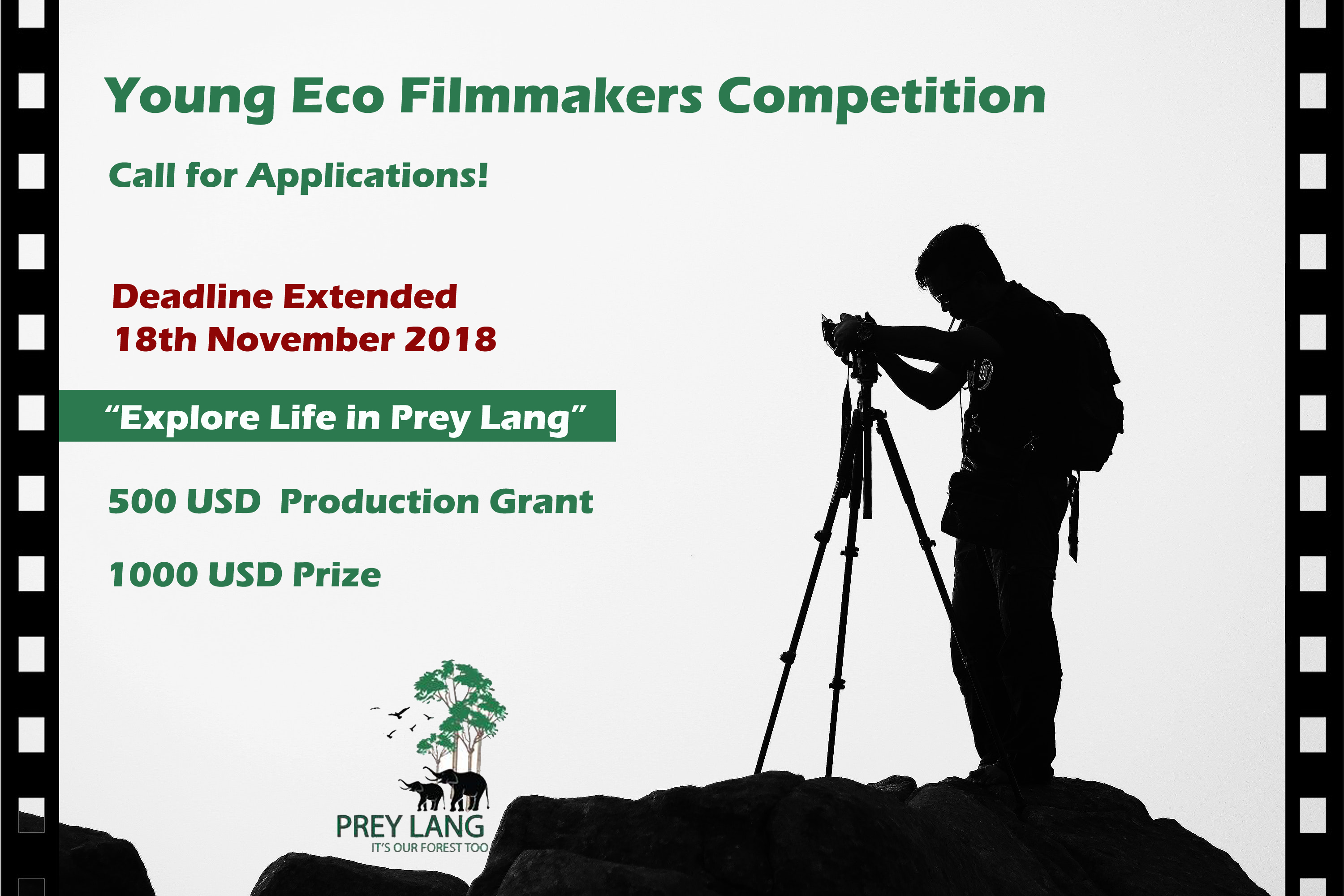 We are delighted to announce the Young Eco Filmmakers Competition, where we invite you to join us to produce compelling short documentaries from Prey Lang.  
Who are we? Prey Lang Community Network (a community of people) and local NGOs working collaboratively to protect the Prey Lang forest.
Who are you? You are a young passionate filmmaker, who cares about environment and forest protection. You also love to work in teams and have fun!
What? As a participant in the competition you will receive a grant of 500 USD to produce a documentary. You will produce the short documentary in teams in the Prey Lang communities. At our final event we will announce the winning team, who will receive an award of 1000 USD.
Why? We are looking for engaging video stories from the Prey Lang forest and the communities that depend on it. There are so many good stories about life in and around the forest waiting to be told and shared.
How? All you have to do is fill out this Online Application Form, and convince us why you should be a part of the competition. Hope to see you!
Deadline is extended to: 18 November 2018