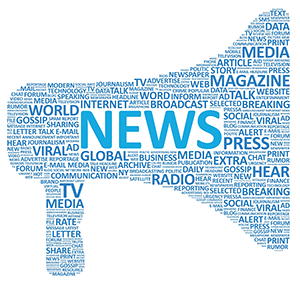 .
.
PLCN's activities and reports are often covered by national media in Cambodia, as well as international media outlets.
This list presents previous coverage of PLCN and the Prey Lang forest.

VOD special Facebook live video broadcast with PLCN
21. March 2017
Topic: The Importance of the Forest Khmer: ប្រធានបទៈ សារៈសំខាន់នៃព្រៃឈើ
---
PLCN joins the "Life and Nature" program on Radio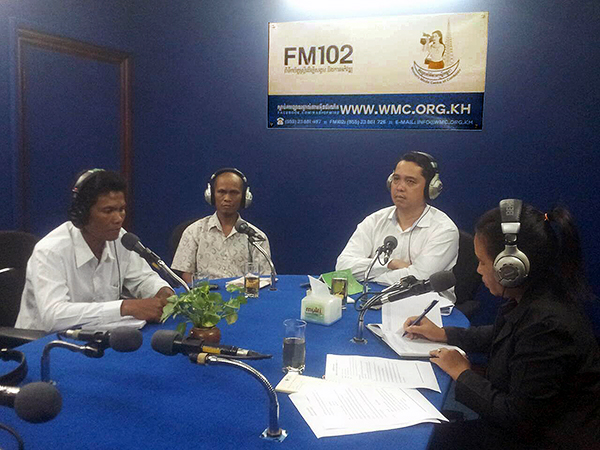 On September 15th 2015, the Prey Lang Community Network was invited onto the radio show "Life and Nature" (Radio WMC 102 FM). During the radio program PLCN took part in a round table talk, discussing the current situation of Prey Lang.
The participants on the program were: Mr.Hoeun Sopheap, Prey Lang Core Group of Prey Lang Network from Kampong Thom province; Mr.Seng Sokheng, secretariat coordinator of Community Peace-building Network; and Dr. Keo Omalis, chief of wildlife and biodiversity department of Forestry Administration…
01-08-2017 – Khmer Times
Prey Lang Forest crimes persist: NGO
Read article
26-07-2017 – News Deeply
The Women Confronting Loggers to Protect Cambodia's Dwindling Forests
Read article
14-07-2017 – Phnom Penh Post
Prey Lang activists join government
Read article
10-07-2017 – Khmer Times
King calls for forest protection
Read article
12-05-2017 – Phnom Penh Post
Mineral exploration permits offered for protected Prey  Lang
Read article
10-05-2017 – The Cambodia Daily
Villagers fighting korean tree farm "hopeless" after meeting
Read article
10-05-2017 – Khmer Times
Embassy ducks forestry dispute
Read article
20-04-2017 – The Cambodia Daily
Prey Lang Rangers Recieve US traiing; Some doubt impact
Read article
19-04-2017 – VOA Cambodia
In Cambodia, 5 years after Chut Wutty's Killing, question remain
Read article
11-04-2017 – Khmer Times
Big rosewood haul found hidden in Kratie
Read article
24-03-2017 – Scand-Asia
Cambodians fight to save their forest against illegal logging with danish help.
Read article
29-03-2017 – Phnom Penh Post
Falling tree kills logger in Kratie forest
Read article
21-03-2017 – Phnom Penh Post
Patrollers, gov't make bust inside Prey Lang
Read article
19-03-2017 – Mekong Commons
Cambodias Prey Lang Forest:Youth Campaigns to prevent the destruction of this ecological treasure
Read article
15-03-2017 – Phnom Penh Post
Forest Patrollers accuse authorities of collusion
Read article
06-03-2017 – Verdens Bedste Nyheder
Dansk App beskytter cambodjas skove (In Danish)
Read article
20-02-2017 – Global Nyt
Fornem ros til dansk-cambodjansk skovprojekt (In Danish)
Read article
20-02-2017 – University of Copenhagen
Dansk-cambodjansk skovprojekt vinder førstepris i USA (In Danish)
Read article
20-02-2017 – Copenhagen Post
Danish app helping Cambodian activists to combat illegal deforestation
Read article
14-02-2017 – RFA News


សហគមន៍

​ព្រៃ​ឡង់​អំពាវនាវ​ឲ្យ​រដ្ឋាភិបាល​ពន្លឿន​បោះ​បង្គោល​ព្រំប្រទល់​ព្រៃ​ឡង់


Read article
14-02-2017 – Phnom Penh Post
Patrol says letter used to to log illegally
Read article
13-02-2017 – RFA News
សហគមន៍​ការពារ​ព្រៃ​ឡង់​ទាំង​៤​ខែត្រ​បញ្ចប់​ពិធី​បុណ្យ​រំឭក​គុណ​ព្រៃ​ឡង់
Read article
09-02-2017 – RFA News
Activists enter Prey Lang to celebrate Prey Lang Festival
Read article
08-02-2017 – The Cambodia Daily
Minister Calls for Chainsaw Import Ban to Tackle Logging
Read article
07-02-2017 – Phnom Penh Post
Rosy take on logging prompts scepticism
Read article
07-02-2017 – Phnom Penh Post
Ministries urged to do more to protect forests
Read article
31-01-2017 – RFA News
Prey Lang Community Network project awarded with Yale innovation prize.
Read article
30-01-2017 – Phnom Penh Post
Newly protected areas to span 1.5M hectares
Read article
27-01-2017 – University of Copenhagen
UCPH partner recommended for innovation prize at Yale University
Read article
24-01-2017 – Khmer Times
Prey Lang forest NGO in running for Yale prize
Read article
19-01-2017 – Phnom Penh Post
Prey Lang activist to take message to Yale
Read article
16-01-2017 – The Cambodia Daily
A year on, logging force proving skeptics right
Read article
13-01-2017 – Asian Correspondent
Satellite images reveal grim truth of cambodia's forest loss
Read article
11-01-2017 – Devex
Development actors bet on political power shift to save Cambodia's forgotten forest
Read article
11-01-2017 – The Cambodia Daily
Prey Lang carbon studiy moves ahead
Read article
05-01-2017 – Phnom Penh Post
Minister defends work at assembly
Read article
05-01-2017 – Khmer Times
Opposition questions minister
Read article
02-01-2017 – RFA News
Logging in Prey Lang
Read article
28-12-2016 – RFA News
Wildlife in Prey Lang
Read article
28-12-2016 – Social Breaking News-SBN
នេះជាឧបសគ្គជាក់ស្តែងក្នុងការចុះល្បាត់ព្រៃឡង់ក្នុងខេត្តក្រចេះកាលពីពេលថ្មីៗនេះ។
Read article
27-12-2016 – Phnom Penh Post
Raid, patrol crack down on wildlife crimes
Read article
25-12-2016 – RFA News
យុទ្ធនាការ​ចុះ​ល្បាត​ព្រៃ​ឡង់​ទ្រង់ទ្រាយ​ធំ​របស់​សហគមន៍​ទាំង​បួន​ខេត្ត
Read article
22-12-2016 – VOA Cambodia
Prey Lang Activists says forest remains under threat
Read article
16-12-2016 – Phnom Penh Post
App boosting Prey Lang Networks Data collection
Read article
16-12-2016 – Khmer Times
Prey Lang Still Threatened
Read article
16-12-2016 – The Cambodia Daily
Protected Forests Are Still Being Plundered, Activists Claim
Read article
15-12-2016 – RFA News
ក្រុម​អភិរក្ស​ព្រួយ​បារម្ភ​ខ្លាច​ព្រៃ​ឡង់​នឹង​វិនាស​ហិនហោច​ក្នុង​រយៈពេល​ប៉ុន្មាន​ឆ្នាំ​ខាង​មុខ
Read article
08-12-2016 – Khmer Times
Ministry to recruit 300 more rangers
Read article
08-11-2016 – RFA News
Selfies with trees campaign
Read article
07-11-2016 – Phnom Penh Post
Prey Lang community seeks selfies for a cause
Read article
01-11-2016 – Asia Sentinel
Cambodia's illegal logging crisis
Read article
31-10-2016 – Phnom Penh Post
Prey Lang activists 'assulted' in Kratie
Read article
27-10-2016 – Mongabay News
Recognizing envirmentalists under threat
Read article
24-10-2016 – Oxfam
Brutal attack stiffens Cambodian womans resolve to protect forest
Read article
17-10-2016 – Phnom Penh Post
Interactive: Few arrests in timber smuggling crackdown
Read article
07-10-2016 – Khmer Times
Gov't: China, Vietnam helping in timber fight
Read article
27-09-2016 – Khmer Times
Authorities orderd to enforce forestry laws
Read article
15-09-2016 – Phnom Penh Post
General implicated in Prey Lang logging
Read article
31-08-2016 – Khmer Times
No end in sight for deforestation
Read article
29-08-2016 – Phnom Penh Post
Sovantha under fire for comments at forestry forum
Read article
18-05-2016 – The Cambodia Daily
Government Expands Sanctuary in Prey Lang, Adds Preah Vihear
Read article
03-05-2016 – Youtube
Khmer: Prey Lang Community Network, Cambodia – Equator Prize 2015
See Video
30-04-2016 – The Cambodia Daily
Prey Lang Shorted in New Protected Areas
Read article
28-04-2016 – Khmer Times
All Citizens Enlisted in Crackdown on Illegal Logging
Read article
27-04-2016 – Global Nyt
Machete angreb på prisvindende cambodjansk aktivist del af stigende vold mod miljøaktivister
Read article
26-04-2016 – The Cambodia Daily
Activists Challenge Government Plan for Prey Lang Forest
Read article
25-04-2016 – Khmer Times
Preah Vihear Excluded from Protection Plan
Read article
24-04-2016 – KUNC Morning Edition
#EarthDay: The High Cost Of Eco-Activism
Read article
21-04-2016 – Phnom Penh Post
Crackdown halts illegal timber trade with Vietnam: gov't
Read article
11-04-2016 – The Daily Mail
Group urges probe into attack on Cambodian forest activist
Read article
08-04-2016 – Youtube
Prey Lang attack on PLCN activist 26th March 2016
See Video
08-04-2016 – The Cambodia Daily
New Protected Forests Test Overstretched Ministry
Read article
05-04-2016 – The Star
Cambodian forest activist slashed with machete while sleeping in hammock
Read article
05-04-2016 – DW (Deutsche Welle)
Cambodian activist slashed with machete in her sleep (In English)
Read article
05-04-2016 – Washington Post
Environmental group calls for an investigation of attack
Read article
05-04-2016 – AP News
Group urges probe into attack on Cambodian forest activist
Read article
05-04-2016 – ABC News
Environmental group calls for an investigation of attack
Read article
03-04-2016 – Hufvudstadsbladet
Skogspatruller i Kambodja risikerar livet (In Swedish)
Read article
02-04-2016 – The Cambodia Daily
Government Announces Five New Protected Forests
Read article
02-04-2016 – Mongabay News
Cambodia declares protected area in hotly contested Prey Lang forest
Read article
02-04-2016 – The Cambodia Daily
Attacked Prey Lang Activist Vows to Keep Up the Fight
Read article
01-04-2016 – Khmer Times
PM Decides to Protect 1 Million Hectares of Forest
Read article
01-04-2016 – Phnom Penh Post
PM pledges seized timber for schools
Read article
01-04-2016 – Khmer Times
Gov't Asked to Protect Nearly 1 Million Hectares of Forest
Read article
01-04-2016 – The Cambodia Daily
Seized Timber Will Be Used For Schools
Read article
31-03-2016 – Kohsant Daily
សម្តេច​តេ​ជោ​សែន​ប្រកាស​ដាក់​ព្រៃ​ឡង់​ជា​ព្រៃ​ការពារ
Read article
30-03-2016 – Phnom Penh Post
Prey Lang forest activist's attacker ID'd
Read article
30-03-2016 – Khmer Times
Prey Lang Network Demands Justice After Axe Attack
Read article
29-03-2016 – Global Witness
Machete Attack On Award-winning Cambodian Activist Part Of Global Trend Of Violence Against Forest Defenders
Read article
28-03-2016 – The Cambodia Daily
Young Environmental Activist Attacked; Loggers Suspected
Read article
28-03-2016 – Phnom Penh Post
Lauded activist attacked while patrolling Prey Lang forest
Read article
28-03-2016 – Khmer Times
Attack on Prey Lang Defender Highlights Logger Brutality
Read article
25-03-2016 – Earth Journalism
Vanishing Roots
Read article
22-03-2016 – RFA News
International Day of Forests
Read article
11-03-2016 – Cultural Survival
Statement by Som Chanmony, Peace Bridges Organization, Cambodia
Read article
29-02-2016 – Vimeo
Vanishing roots
See video
27-02-2016 – Roads and Kingdoms
Our Forest, by Clotilde le Coz
Read article
25-02-2016 – Project Earth
Ground zero in the highly dangerous and rapidly growing illegal luxury timber trade
Read article
23-02-2016 – University of Copenhagen
Equator Prize 2015 – Prey Lang Community Network, Cambodia, selected as a winner
Read article
23-02-2016 – Phnom Penh Post
Seeds of destruction?
Read article
16-02-2016 – ETC – Sweden
Skogskampen -The fight about the forest (In Swedish)
Read article
10-02-2016 – Vimeo
Drone film Swamp Forest, Allan Michaud
See Video
10-02-2016 – Udenrigsministeriet (Denmark)
Til kamp mod illegal skovhugst med mobil app (In Danish)
Read article
09-02-2016 – Phnom Penh Post
From press conference
The Prey Lang Community Network has called on the government to include the protection of the sprawling Prey Lang forest…
Read article
09-02-2016 – Phnom Penh Post
Prey Lang network calls for protections in logging crackdown
Read article
08-02-2016 – The Cambodia Daily
From press conference
The Prey Lang  Community Network announced a desire to work with the newly established National Commission…
Read article
08-02-2016 – Khmer Times
Community Network Asks for Help Policing Prey Lang
Read article
01-02-2016 – Udenrigsministeriet (Denmark)
Cambodja – Til kamp mod illegal skovhugst med mobil-app – fighting the illegal logging with mobile app (In Danish)
Read article
20-01-2016 – Vimeo
Prey Lang Community Network, Cambodia – Equator Prize 2015 Winner
See Video
20-01-2016 – European Union in Cambodia
On the visit of the EU ambassador in Prey Lang forest
Read article
01-01-2016 – Youtube
The Last Forest
See Video
29-12-2015  – RFA News
Illigal Logging in Prey Lang
Read article
20-12-2015 – Youtube


ព្រៃចុងក្រោយ


See Video
08-12-2015 – Natur Guide
International anerkendelse til Dansk skovprojekt (In Danish)
Read article
28-09-2015 – Scand-Asia
Forest project in Cambodia funded by Denmark wins UN prize
Read article