Citizen Journalism Workshop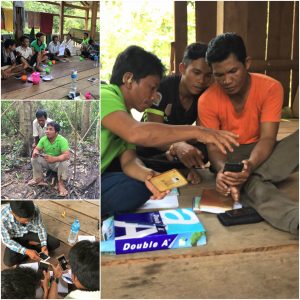 Twelve members of the Prey Lang Community Network travelled last week deep into the forest to participate in a Citizen Journalism workshop.
The purpose of the workshop was to train PLCN members to make short videos about their work and the forest for social media. In the training, the participants learned how to film and edit video on smartphones and they generated ideas for future videos.
As a part of the workshop, the members made videos about the beauty of the forest, the natural resources it holds and their personal engagement as forest protectors.