Orange Colors over Prey Lang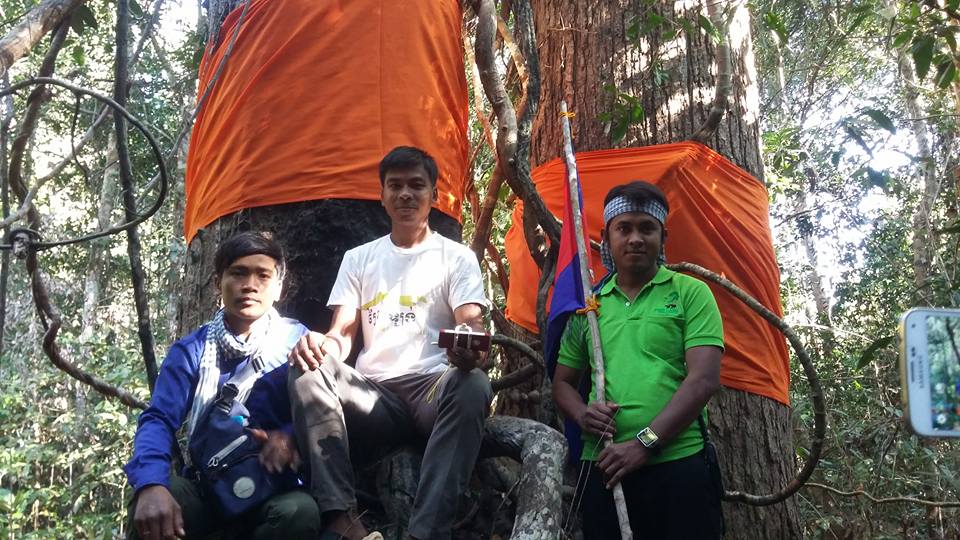 For a few days in February the Prey Lang forest was covered in the orange colors of Cambodian Buddhist monks. 350 people – including Prey Lang Community Network members, monks from the Independent Monk Network, youth from Phnom Penh, and representatives from authorities – took the orange colors into the forest at a two-day ceremony in the Stung Treng province.
Mory Sar, Vice Presidents of Cambodian Youth Network, participated in the event and states that the collaboration with the monk network is crucial to raise awareness around deforestation.
"When Buddhist monks ordain the trees of Prey Lang, it shows the link between the forest and Buddhism – and since most Cambodians are Buddhists, it also shows the link between the forest and the Cambodian people".
Members of the PLCN steering committee ended the ceremony with a statement to the Ministry of Environment. In this they asked for more collaboration with the Ministry, nationally and locally, and reinforcement of the law, among other things to ban chainsaws in the protected area of Prey Lang.
Watch videos from the ceremony here, here and here.
Contact: Mr. Phai Bunleang: 0978028411, Mr, Chea Sokheoun: 0963162866, Mrs. Phork Hong: 012948682, Mr. Heoun Sopheap: 012373441, plcn.contact@gmail.com