Yale ISTF Innovation Prize
In January 2017, we received the International Society for Tropical Foresters (ISTF) Innovation Prize.
The Yale School of Forest and Environmental Studies awarded the prize.
PLCN was selected as one of two finalists for the Prize. After a presentation by our representative, Mr. Phai Bunleang, participants at the ISTF 2017 Conference elected PLCN as winner of the prize.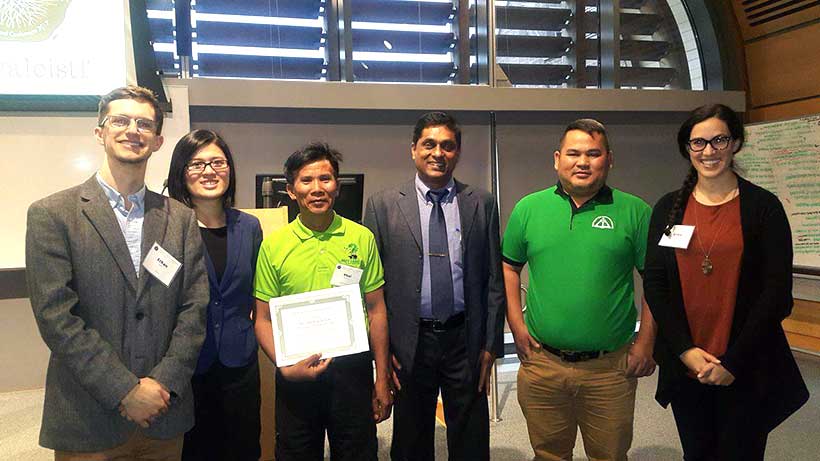 About the Yale ISTF Innovation prize
The Yale Chapter of the International Society of Tropical Foresters (ISTF) is offering a $3,000 Innovation Prize to honor outstanding multidisciplinary projects that address sustainable resource use in the tropics. Winning projects will have created strategic partnerships to address tropical forest use and conservation.
Issues related to tropical forests are complex and intertwined, stressing the need for multidisciplinary teams working towards collaborative solutions that ensure the health of tropical forests and the well-being of those living in or depending on them. In order to aggrandize the impact of projects and achieve sustainable resource use in the tropics, collaborations across various sectors is imperative.